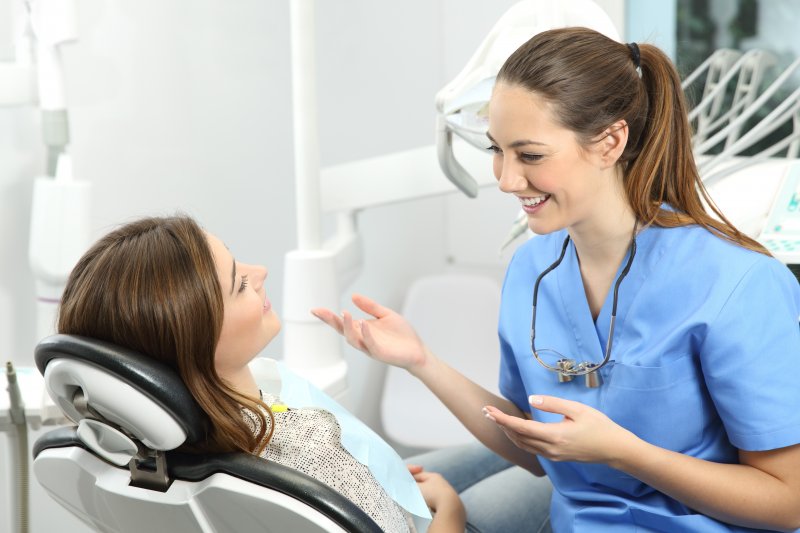 Dental crowns are caps that are shaped like teeth and encircle the entire visible part of a pearly white. They are commonly used to seal off teeth after root canals and can also correct the color and shape of them to offer cosmetic benefits. If you're considering getting a dental crown, you may be wondering what kind of material is the best option. Read on to learn about different materials used to make crowns so you can determine which one you should get.
Type #1: Full Porcelain
This type of dental crown is considered to be the most lifelike since it looks the most like your natural teeth. Porcelain is also ineffective at conducting heat and cold, which reduces dental sensitivity. In addition, full porcelain crowns are a great choice for patients with sensitivities to certain kinds of metal. Porcelain isn't quite as strong as some of the other dental crown materials, but it's the most aesthetically appealing and it won't expand and contract in reaction to changes in temperature.
Type #2: Dental Composite
Dental composite is the least ideal material to use for dental crowns when it comes to strength and durability. Even so, it is the preferred option for patients who are highly sensitive to porcelain and metals. The bonding techniques used to attach these kinds of crowns to the teeth are less sensitive than full porcelain. Additionally, the composite material is less reactive than gold. It may be a good solution for some, but it will likely need to be replaced more often than other crown materials.
Type #3: Gold
Gold is an extremely durable and long-lasting material. Crowns made from gold rarely chip or break. They also wear down the least over time out of all the different crown materials. Gold is also gentle on the adjacent teeth. However, it also conducts hot and cold temperatures quickly. This can lead to tooth sensitivity for a few weeks after placement. Gold also sticks out from the surrounding teeth.
Type #4: Porcelain Fused-to-Metal
This type of dental crown can be color-matched to the surrounding teeth so it gives off a natural appearance. However, the metal under the porcelain caps may sometimes appear as a dark line. The porcelain may also chip over time and can wear down the adjacent teeth.
As you can see, there are several different kinds of dental crowns to pick from. Make an appointment with your dentist to learn more about the different types. They can help you determine which one will best fit your needs!
About the Practice
Meadvin Dental is led by Dr. Jodie B. Meadvin, a skilled Cherry Hill dentist who treats patients with the exception care they need to keep their smiles healthy and bright. She offers preventive treatments to keep your teeth looking lovely as well as restorative procedures like dental crowns to repair a damaged beam. If you're ready to set up a consultation with Meadvin Dental or want more information on the services they offer, visit their website or call their office at (856) 428-8822.