Dental Bridges – Cherry Hill, NJ
Bridging the Gaps in Your Smile
If you have lost one, two, or three teeth in a row, then you know how difficult this can make oral habits, such as eating, talking, and smiling comfortably. Fortunately, a dental bridge in Cherry Hill can be the solution you need to close the gaps in your smile. Dr. Jodi B. Meadvin provides an excellent restorative solution for patients at her state-of-the-art dental practice. Keep reading to learn how dental bridges work, why you might need one, and how you can maintain your restoration to make sure it lasts many years to come! Give us a call if you wish to learn more or want to schedule a consultation.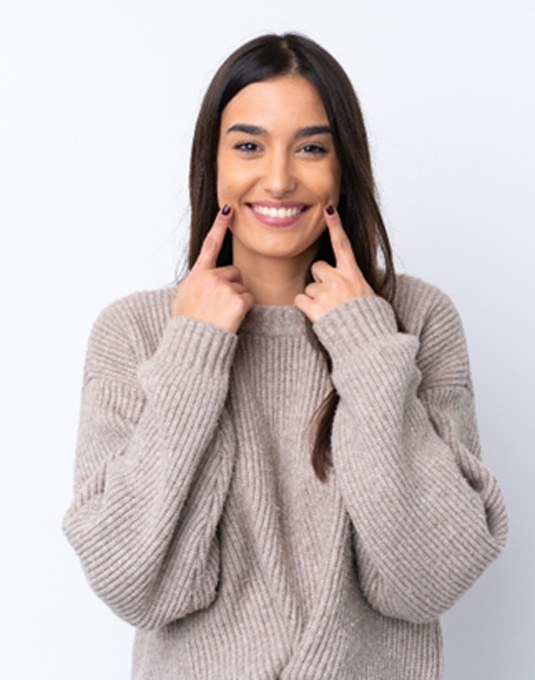 Give us a call
High-Quality, Durable & Long-Lasting Materials
Completely Customized Dental Restoration Solution
Partnered With An Excellent Dental Lab
What Is a Dental Bridge?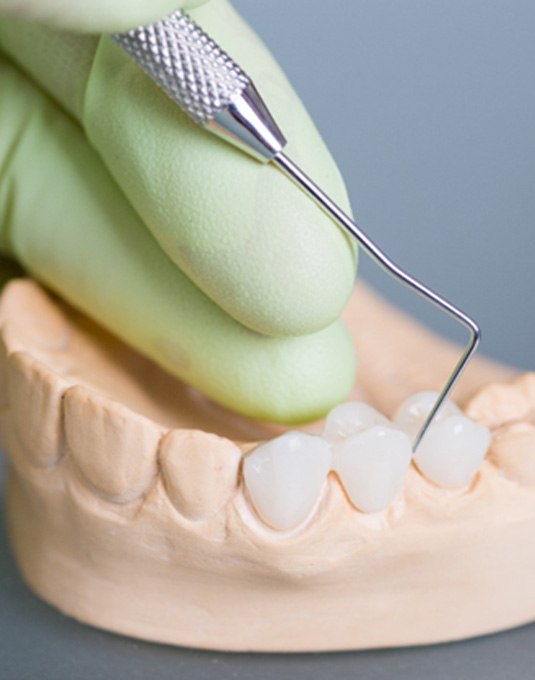 While a dental crown rescues a weak, worn, or decayed tooth, a traditional fixed dental bridge provides a sturdy replacement for one or more missing teeth. Two dental crowns are placed around the teeth surrounding the gap, and the prosthetic teeth ("pontics") fill in the gap between them. A bridge is made from sturdy materials, usually porcelain-fused-to-metal or all-ceramic. It is a good option for missing teeth because it prevents the surrounding ones from drifting out of place while also restoring your ability to eat, speak, and smile with confidence.
Types of Dental Bridges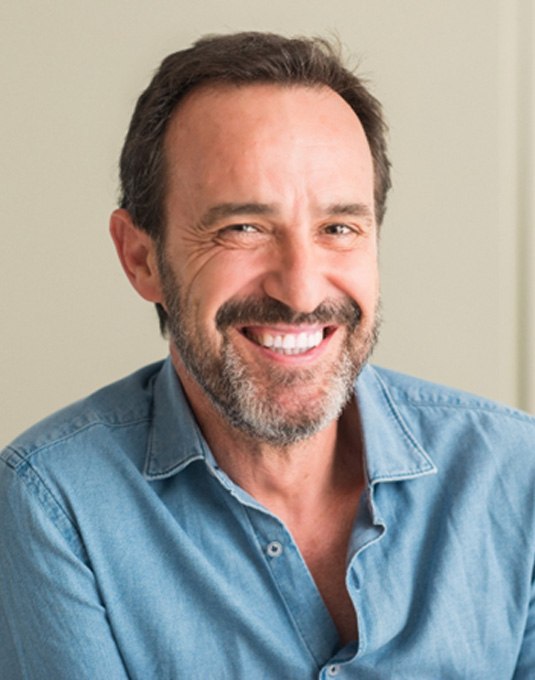 The first thing you should do if you're struggling with tooth loss is to schedule an initial consultation with Dr. Meadvin. During your appointment, she will assess your oral health, review your dental history, and discuss your lifestyle and smile goals before determining the kind of bridge that would be best for you. Here are the two types of bridges you can typically choose from:
Traditional Dental Bridges
Traditional dental bridges can restore one or more consecutively missing teeth. These restorations will be directly secured to your smile via the two healthy teeth on either side of the gap. This will also allow your replacement teeth to rest atop your gums for support. While this procedure may require preparing otherwise healthy pearly whites, you can be sure to enjoy a comfortable and complete bite again.
Implant Bridge
Implant bridges are very similar to traditional ones, but they have one major difference when replacing one or several missing teeth. This bridge will be anchored to two dental implants instead of abutment teeth. This means you won't have to alter any of your healthy teeth nearby! On top of that, dental implants can easily last several decades (or a lifetime) with proper care.
The Benefits of Getting a Dental Bridge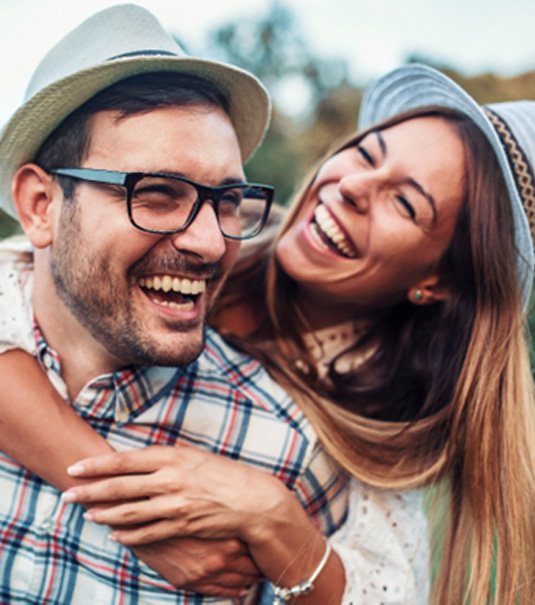 Dental bridges are one of the most sought-after restorative solutions out there. Here are several essential benefits you can expect to reap from this treatment:
Completely customized restoration that blends with your natural smile
Restores one or several missing teeth in a row
Improves oral health by making brushing and flossing easier
Maintains the position of your remaining teeth
Preserves the jawbone (if you opt for an implant bridge)
Can last 15 years or more with proper care (or much longer with implant bridges)