Restorative Dentistry – Cherry Hill, NJ
Rebuilding and Reinforcing Your Teeth
Our top priority is helping patients keep their smiles whole and healthy for life, but in some cases, this simply is not possible. When dental decay or damage occurs, we offer a variety of restorative dentistry services to fully renew the form, function, and appearance of patients' smiles. If you experience dental damage, don't wait. Contact the Meadvin Dental team right away to schedule an appointment. We take emergency dentistry appointments when facial trauma or toothache occur outside of our regular office hours, and we welcome patients from Cherry Hill, Haddonfield, and other nearby locations.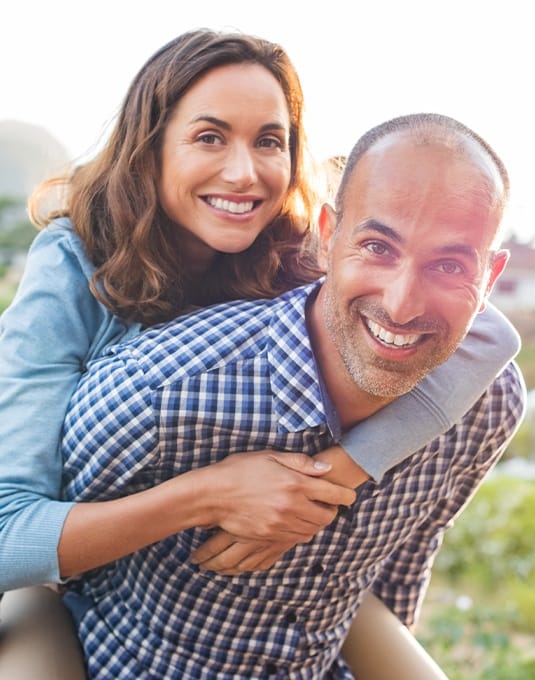 Why Choose Meadvin Dental for Restorative Dentistry?
Expertly Individualized Restorations
Up-to-Date Modern Dental Equipment
Attractive, Natural-Looking Materials
Tooth Colored Fillings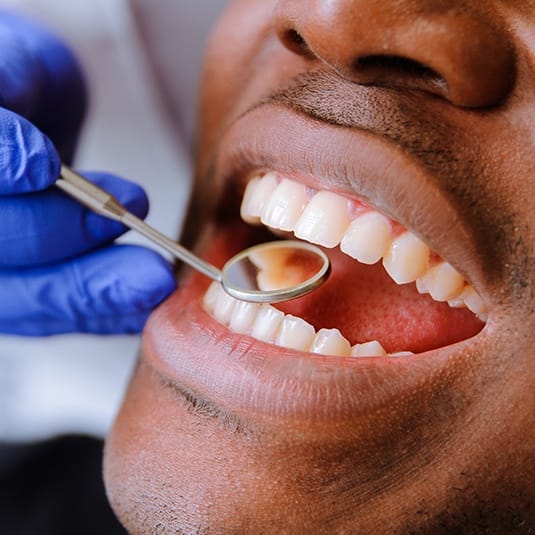 Traditionally, to repair minimal chips, cracks, or tooth decay, we recommended silver-colored amalgam fillings. These metal materials offered durable results that caused minimal wear to surrounding teeth. However, in addition to their noticeable appearance within patients' smiles, amalgam fillings have a number of disadvantages for overall oral health. Metal amalgam expands and contracts when exposed to changes in temperature. This can lead to chipping or cracking of tooth enamel or allow bacteria to access the enamel below the filling causing further tooth decay. Eventually, most amalgam fillings need to be removed and replaced. That's why the majority of dentists have shifted to relying on tooth-colored, composite resin fillings as their standard of care. In addition to blending seamlessly into patients' natural smiles, composite resin fillings also offer a stronger, longer lasting restoration that preserves a greater amount of dental structure. Composite resin filling material is applied directly to damaged or decayed teeth, shaped in position to fill in even the smallest cracks and gaps in the surface of the tooth, and hardened into position using a curing light. By molding the resin into place directly onto the surface of teeth, a stronger bond is created between the filling and the natural dental structure, and less structure is lost in the placing of the filling. Additionally, the composite material does not expand and contract as much as amalgam making it less likely to chip, crack, or break away over time.
Dental Crowns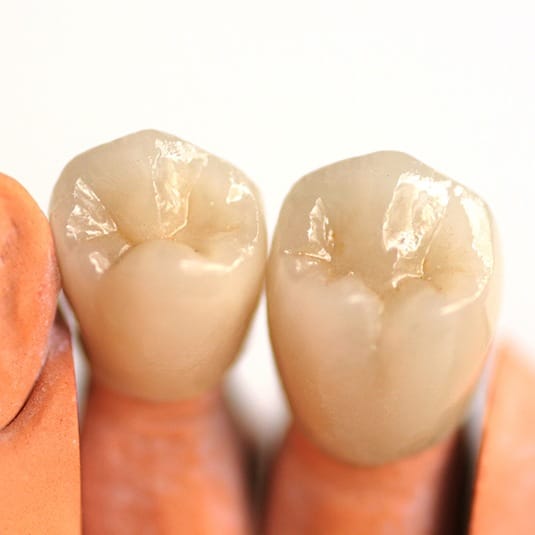 Dental crowns are the most frequently used restorative dentistry treatments. This versatile smile repair tool, as the name suggests, fits over the top of a damaged tooth like a crown sitting on someone's head. Crowns are used to repair even the most significantly damaged teeth to prevent extraction and preserve healthy tooth structure. Dental crowns require two visits to complete. During the initial appointment, we prepare the damaged tooth and capture impressions for use in crafting a custom restoration. During the second visit, we place the custom dental crown. Some of the situations where we recommend dental crowns include: