Teeth Whitening – Cherry Hill, NJ
Brighten Your Teeth by Several Shades
It's easy to see why teeth whitening is such a popular procedure. It's a cost-effective way to give your smile a "face-lift" and it delivers results very quickly - even in as little as just one appointment, depending on which of our professional options you choose from. If you want your smile to sparkle, contact our office today to schedule a visit with our talented cosmetic dentist in Cherry Hill, Dr. Jodi Meadvin. She's helped countless patients achieve beautiful results and looks forward to helping you do the same!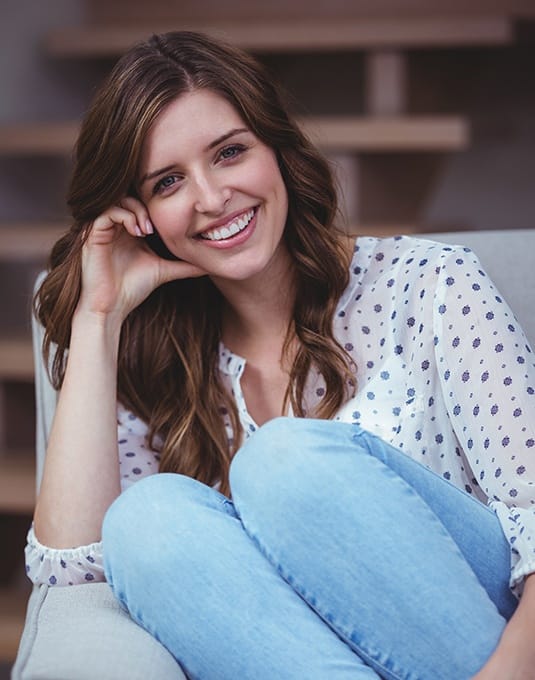 Why Choose Meadvin Dental for Teeth Whitening?
Different Treatment
Options
Oversight from a
Caring Dentist
Patients Treated
Like Family
Take-Home Whitening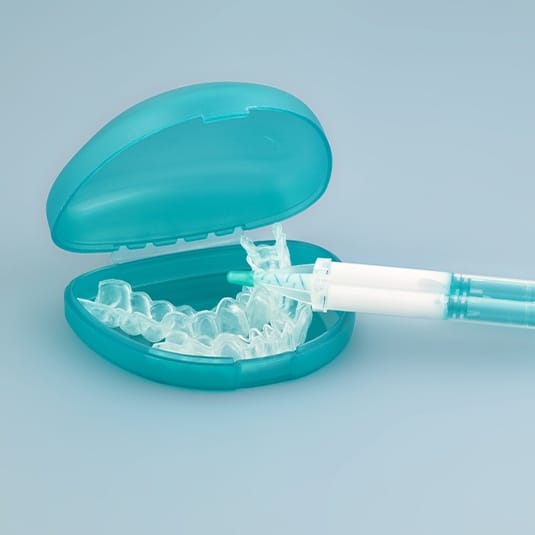 A take-home kit is great for patients who want more control over the whitening process and prefer to get their results more gradually. It only takes two visits to get started:
First, we'll take impressions so we can custom-make your whitening trays. Since they'll fit your teeth perfectly, the whitening gel will reach the entire surface area of every tooth. This is just one of the reasons professional whitening provides such great results.
Then you'll return for a second visit about 1-2 weeks later to pick up your trays and get a supply of whitening gel. We'll review your instructions for how to wear them at home and answer any questions you have.
Then you'll wear the trays for 30-60 minutes each day for 10-14 days until you get your desired results.
In-Office Whitening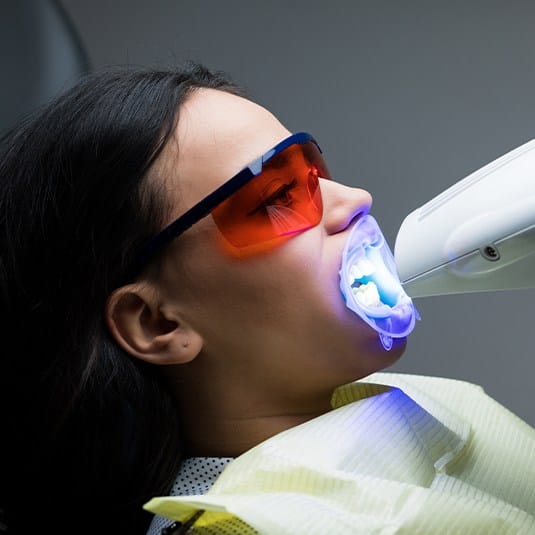 With in-office whitening, you'll get your results in just one visit, which typically takes about two hours. Here's what you can expect:
First, we'll protect the soft tissues in your mouth such as your lips, gums, and cheeks by covering them with protective gel. Then we'll apply the whitening solution to your teeth.
Next, to accelerate the bleaching process by about 40%, we'll expose your teeth to a special light.
We'll work in 15-minute increments and monitor your teeth throughout the process to make sure they don't feel sensitive.
Finally, when your final result is achieved, we'll talk about how you can maintain your results at home for as long as possible.
How Long Will Your Results Last?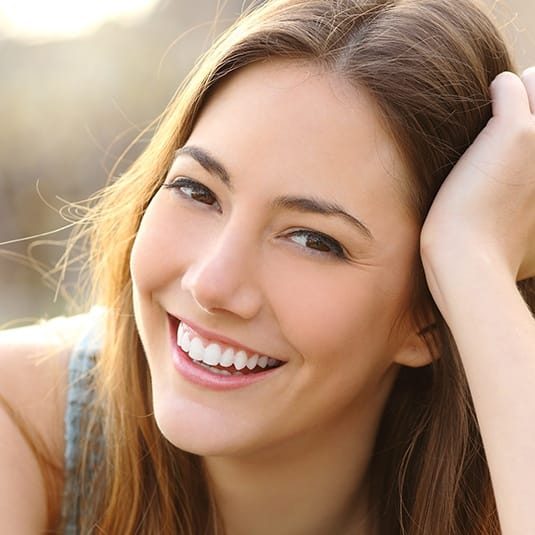 With either of our options for teeth whitening in Cherry Hill, you can expect your smile to be 6-10 shades whiter. Your results can last up to three years, but this will depend on several factors such as the starting color of your teeth, how well you brush and floss, and how often you drink coffee, tea, red wine, etc. Many people prefer to touch-up their results about once a year.
Fortunately, you can re-use your custom-made trays many times, so you only need to pick up a new supply of inexpensive whitening gel as needed. Then you can simply wear your trays for anywhere from several days to two weeks to keep your smile looking great.
If you have any questions about which of these options is right for you, give us a call today to schedule a consultation!