Dentures – Cherry Hill, NJ
Enjoy a Complete Smile Again
You never expected to lose your teeth, but now you are facing the reality of tooth loss. If you have lost all your natural teeth, it can be devastating to your confidence and your quality of life. At Meadvin Dental, Dr. Jodi B. Meadvin can rebuild a beautiful, functional smile with dentures in Cherry Hill. Although they have a bad reputation for looking and feeling fake, there is no need to worry. New advancements in dentistry now make them look and feel more realistic than ever.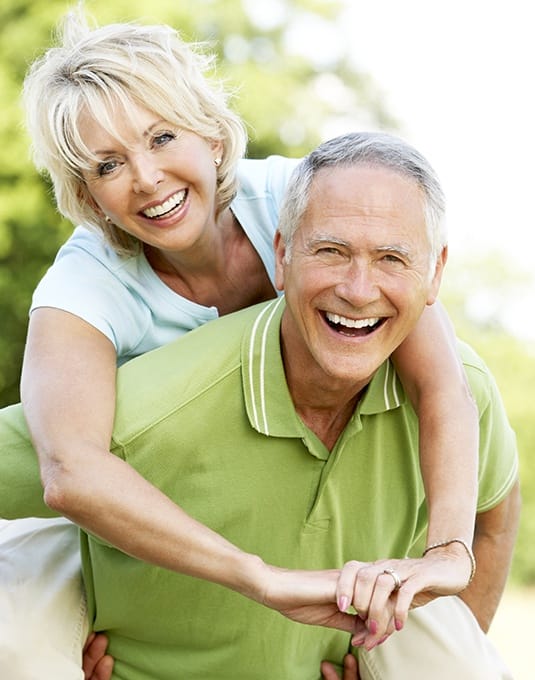 Why Choose Meadvin Dental for Dentures?
Various Options, Personalized Treatment
Use of Modern Technology and Techniques
Each Patient Treated Like Part of the Family
Different Types of Dentures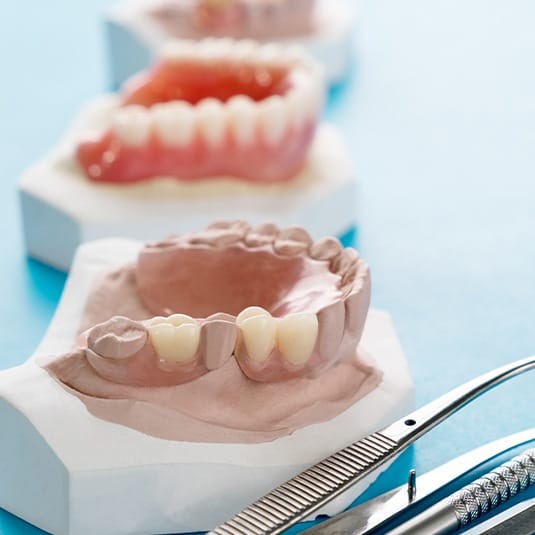 Although you may think all dentures are the same, there are actually several different options. Dr. Meadvin performs an initial consultation to evaluate your oral health and discusses your goals to choose a treatment that best meets your needs and your lifestyle.
Partial Denture: Several missing teeth are replaced with a partial denture. Custom-made prosthetic teeth are designed to match the appearance of your natural ones. They are attached to a gum-colored base, which features a metal framework. This allows it to clip or clasp onto your teeth to hold it in place.
Full Denture: An entire arch is replaced using a full denture. Dr. Meadvin takes an impression of your mouth to create an acrylic base, which is held to your gum tissue using suction or an adhesive.
Implant-Retained: You can secure your denture to your jaw using surgically placed dental implant posts.
Process of Getting Dentures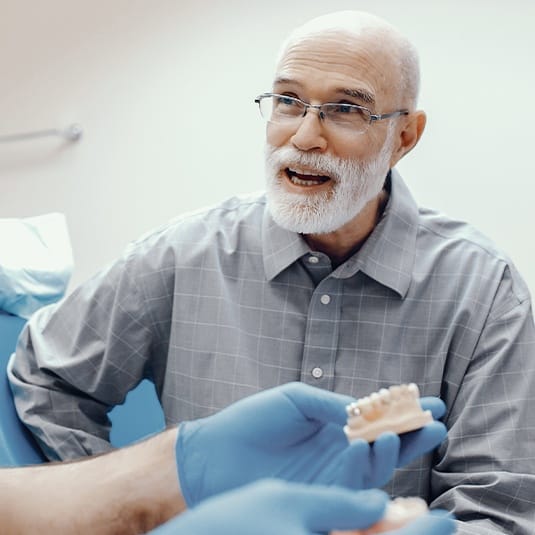 Your journey to a complete smile using traditional dentures consists of different stages. The first stage involves preparing your mouth, which may include extracting teeth and making a temporary denture. Your dentist in Cherry Hill, Dr. Meadvin then takes an impression of your mouth to craft your denture with precision. It is designed to match the color, size, and shape you want. After your denture is made, you return for an initial fitting. It is common to need additional adjustments to create the ideal fit.
If you prefer to use dental implants, Dr. Meadvin will discuss what you can expect during your treatment process, which does include oral surgery.
Care and Maintenance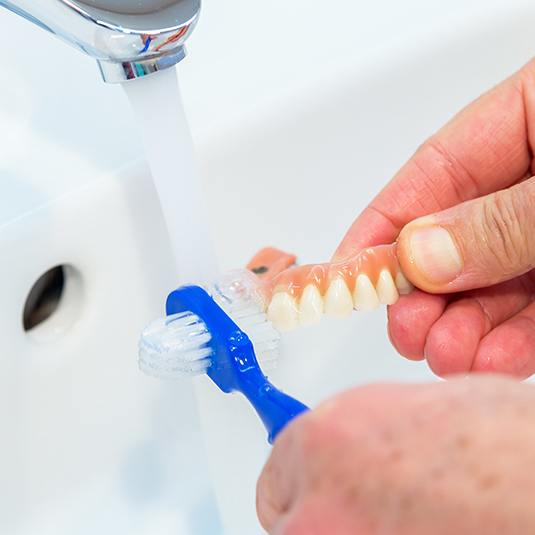 On average, you can expect your dentures to last 5 to 8 years before needing to be replaced; however, there are several things you can do to promote their longevity, such as:
Place a towel on the counter and floor when you handle your dentures in case you drop them.
Remove and rinse your denture after eating to clean off food particles and debris.
Handle your dentures carefully, so you do not bend or break them.
Clean your mouth with a soft-bristled toothbrush when you remove your dentures.
Brush your dentures with a soft-bristled toothbrush at least once a day.
Soak your denture in a cleaning solution overnight.
Rinse your denture before placing it back in your mouth.
Avoid eating or drinking overly hot foods and drinks to prevent your denture from warping.
Visit your dentist regularly for checkups.
Have your dentures adjusted as needed.
Dentures FAQs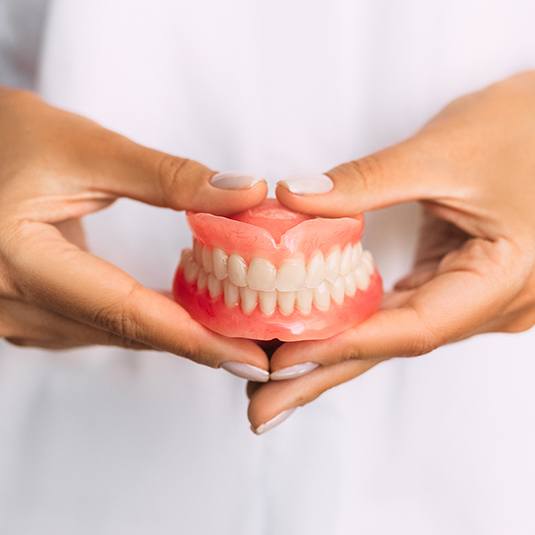 Although missing teeth can be an unexpected reality, the fact that you're opting for dentures to restore your smile is a great first step. Dentures have come a long way, which means there are probably several questions you have about them. Dr. Meadvin wants to ensure you have all the information you need to feel confident in your tooth replacement decision, so she has compiled a list of frequently asked questions about dentures in Cherry Hill to help you learn more about this process and your new smile.
Is it Difficult Adjusting to Wearing Dentures?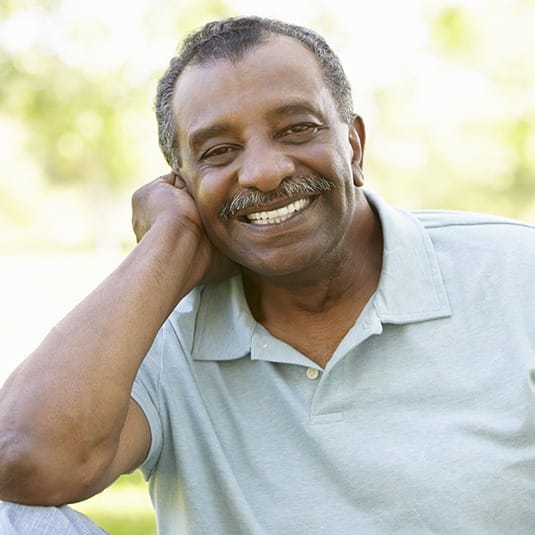 It's natural to have a short adjustment period when you first start wearing your dentures. This is a foreign object in your mouth, and your cheeks, lips, and tongue need to get used to the new piece existing in your mouth. Some tips that will help during this period include:
Practice speaking in front of a mirror
Eat soft foods in the beginning and slowly work your way up to solid, heartier foods
Before you know it, you'll have the confidence you need to speak, eat, and chew clearly, and living with dentures will become second nature.
Will My Dentures Slip?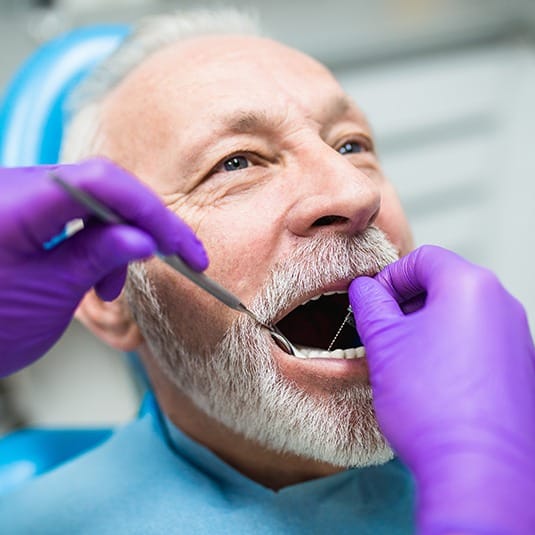 In the past, you've probably heard horror stories about older people wearing dentures and while talking to their grandchild or while out to eat, their dentures have fallen out. Not only do you not want to scare someone, but the idea of them falling out is just all-around embarrassing. Luckily, the advancements that have been made in the world of dentures have made it so slippage is very rarely ever a problem.
How Often Will I Need to Replace My Dentures?
Your dentures will typically last 5 to 8 years. Throughout this time, you may need them realigned or readjusted, but with proper care and maintenance, you can promote their longevity. Dr. Meadvin will instruct you as to how you can care for your new dentures, and what you should do if you accidentally drop or break one.
How Often Do I See My Dentist When Wearing Dentures?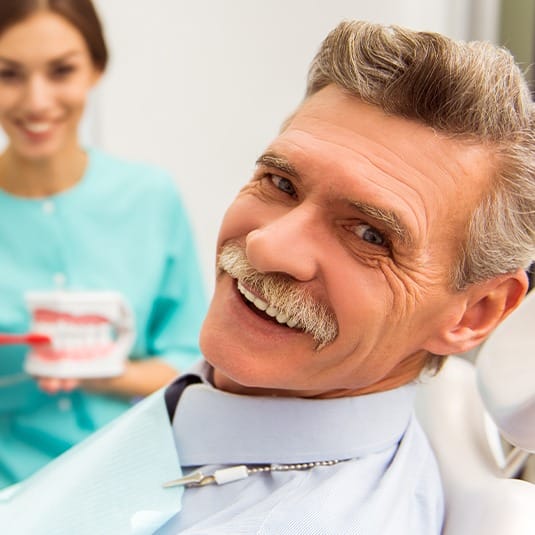 Whether you've received partial or full dentures, it's imperative that you continue to see Dr. Meadvin twice a year for regular checkups. These appointments aren't just for cleanings. They also allow us to examine your mouth, neck, and throat for any signs of oral cancer. Because the likeliness to develop this disease increases with age, early detection is important.
Also, these appointments give your dentist in Cherry Hill the opportunity to check your dentures for any damages or bite issues you may be having.
Schedule Your Appointment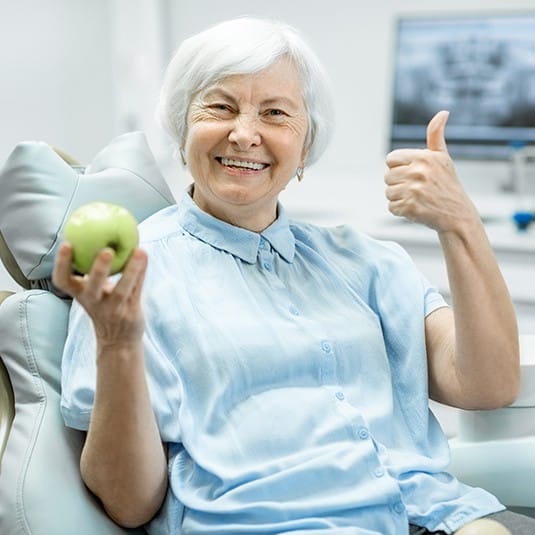 Invest in a beautiful, functional smile. Dr. Meadvin can replace your missing teeth with dentures. Contact our office today to schedule your consultation.