Replace Missing Teeth – Cherry Hill, NJ
Fully Restoring the Function of Your Smile
We want you to keep your natural teeth for as long as possible, but unfortunately tooth loss can happen for various reasons, including gum disease, severe infections, and sudden trauma. Lost teeth can leave you unable to eat certain foods or speak clearly until you fill in the gap with a custom-designed prosthetic. If you get in touch with Meadvin Dental to ask about tooth replacement options, Dr. Meadvin can help you find the type of restoration that will have you grinning from ear to ear again.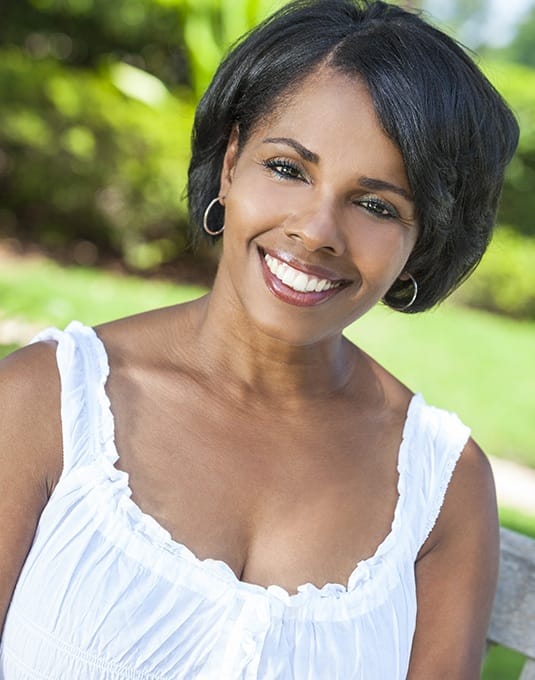 Why Choose Meadvin Dental for Tooth Replacement?
High Quality Dental Restorations
Fully Personalized Treatment Plans
Advanced Modern Dental Techniques
Dental Bridges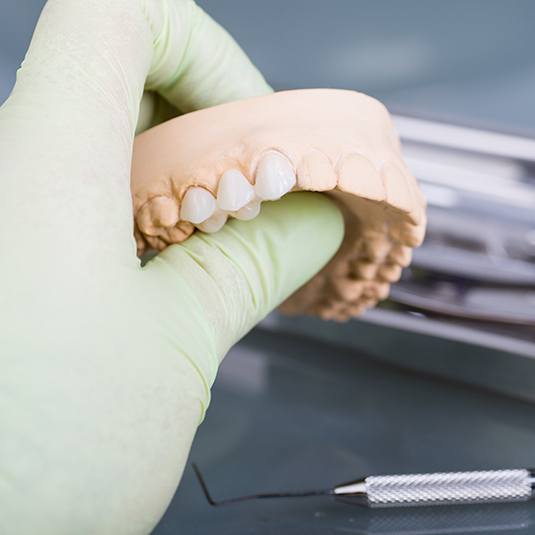 You might consider a dental bridge any time you have lost a single tooth or multiple teeth in a row. The bridge itself will be made of a number of prosthetic teeth that are suspended between a pair of dental crowns. The crowns rest on two prepared abutment teeth so that the prosthetics can fill the gap. Unlike a partial denture, a dental bridge will be permanently anchored in place and can be brushed and flossed as if it were a natural part of your mouth.
Dentures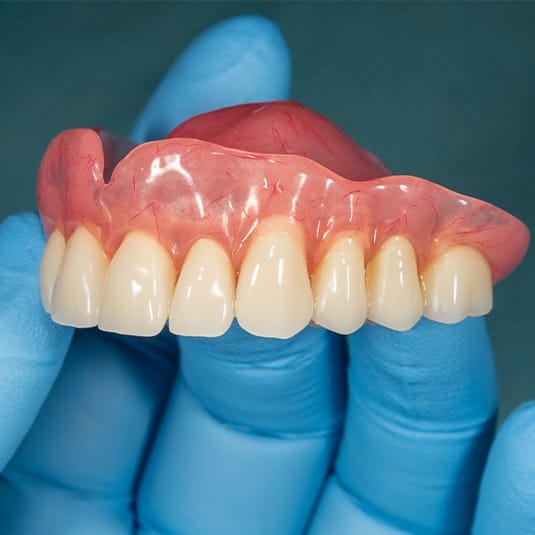 Patients who experience significant tooth loss may consider partial or full dentures. Partial dentures, sometimes referred to simply as partials, are crafted by placing any number of consecutive or nonconsecutive replacement teeth into a gum colored base. The partials fill gaps in patients' smiles like a puzzle piece, and they are held in position with metal clasps or bars. Full dentures are used to restore an entire row of missing teeth. Prosthetic teeth are set into a gum colored base that is custom crafted to fit firmly against the gums and jawbone. When made properly, dentures are held in place through natural suction alone, and should be refitted or remade on a regular basis in order to ensure optimal comfort. Patients with full or partial dentures should have their prosthetics examined by the dentist during every six-month dental checkup. Additionally, dentures need to be cleaned and cared for on a daily basis just like natural teeth. Our dentist or hygienists can help you establish a thorough care plan to keep your dentures and remaining dental structures healthy. In addition to traditional, removable partial and full dentures, our team offers dental implant-retained dentures for superior comfort, stability, and a more natural overall look and feel. Implant supported partial and full dentures are available in fixed and removable options depending on patient comfort and preference.
Dental Implants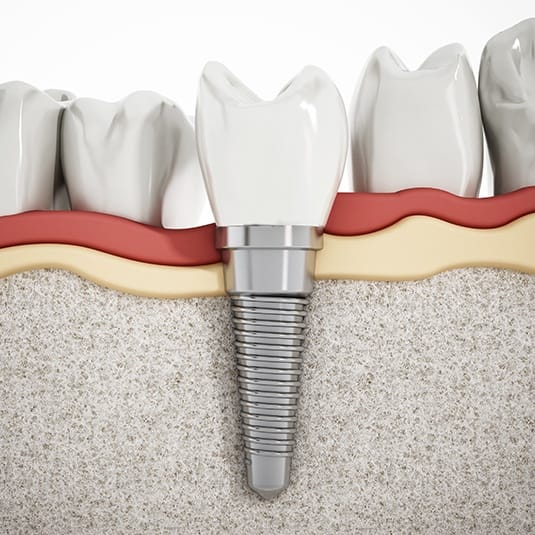 If your dentures won't stay in place, or if you don't want to have your natural teeth altered in order to support a dental bridge, you should consider getting dental implants for your new teeth. Dental implants act as artificial roots that stabilize and strengthen dental prosthetics while also working to keep the underlying jawbone healthy. If tooth loss is in your near future, now is definitely the time to start asking about dental implants.