TMJ Disorder Treatment – Cherry Hill, NJ
Free Yourself from Jaw Pain
Your lower jaw relies on the temporomandibular joint (TMJ) to move and perform basic tasks like biting or chewing. If the TMJ is injured or strained for any reason, you might start to notice pain or tenderness in your jaw as well as the areas around your ear or in other parts of the face. Living with such pain can severely lower the quality of your life and your overall mental wellbeing; if you want to find relief as soon as possible, call Meadvin Dental today. With Dr. Meadvin's help, you can narrow down the cause of your TMJ disorder and take care of the problem at the source so that your jaw can function properly again.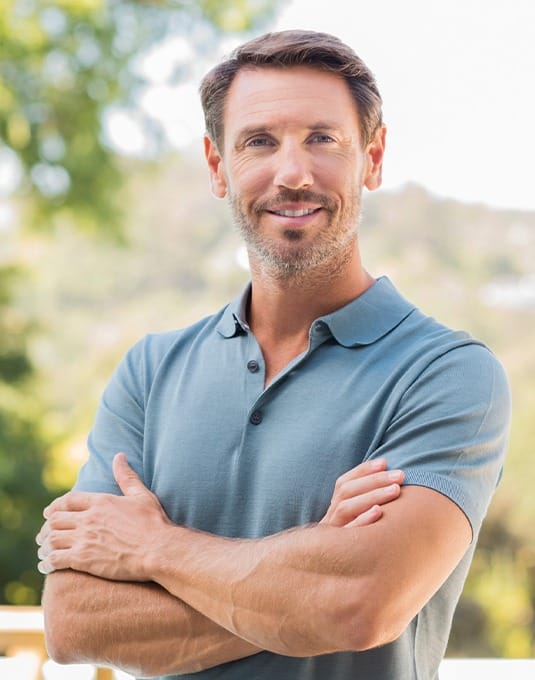 Why Choose Meadvin Dental for TMJ Disorder Treatment?
Modern Techniques and Technology
Patients Treated as Part of the Family
Experienced Dentist and a Caring Team
Diagnosis & Treatment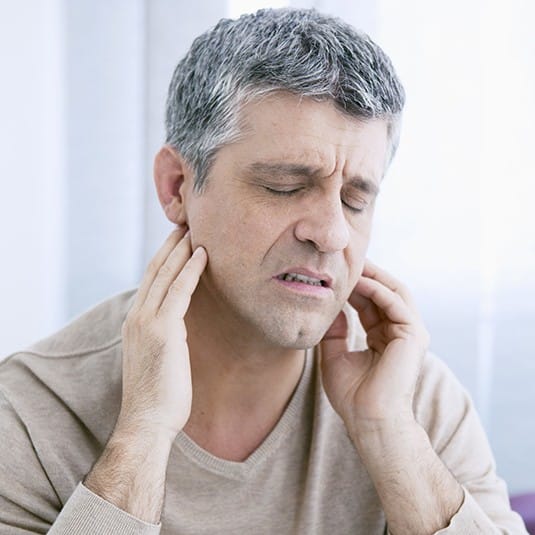 You should seek a diagnosis for a TMJ disorder if you have persistent pain or tenderness in your jaw. We can evaluate your symptoms and check the state of your mouth to try and narrow down the cause of your pain. Note that their can be multiple contributing factors to a TMJ disorder, so in some cases it might not be entirely clear what happened. Nevertheless, we can develop a treatment plan that has been personalized to address your specific situation so that you can enjoy a life free of jaw pain again as soon as possible.
Equilibration & Occlusal Adjustment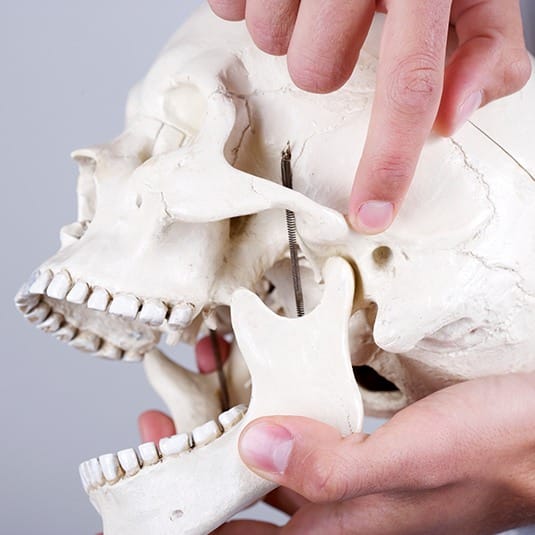 When your jaw is functioning properly, your lower teeth should touch your upper teeth evenly all around the arch. But if your bite isn't properly adjusted, your jaw may have to shift to close the teeth together fully. The stress this puts on the joint results in a TMJ disorder. Occlusal equilibration (or occlusal adjustment) is the process of reshaping the teeth so that they can come together correctly when you close your mouth, thus allowing the jaw muscles to relax.
Occlusal Splints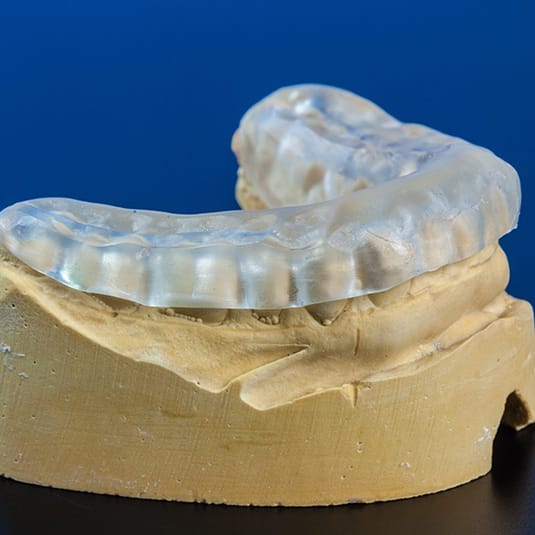 Habitual grinding and clenching of the teeth is often linked to TMJ disorders as well as other forms of dental damage. An occlusal splint helps support the TMJ and prevents the teeth from making direct contact with each other, thus preventing further damage and giving your jaw a chance to relax. Each occlusal splint is custom-made so that it can comfortably guide the jaw as it moves from side to side and from front to back.