Dental Crowns & Bridges – Cherry Hill, NJ
Refresh Your Smile
Sometimes, a simple filling is not enough to repair tooth decay or an injured tooth. And if you have lost one, two, or three teeth, you need a prosthetic to take their place -- in both cases, the crown and bridge can come to the rescue. Your dentist in Cherry Hill, Dr. Jodi Meadvin, provides excellent restorative solutions for patients at her state-of-the-art dental practice. Keep reading to learn how dental crowns and bridges work, why you might need one, and how you can maintain a crown or bridge to make sure it lasts and lasts.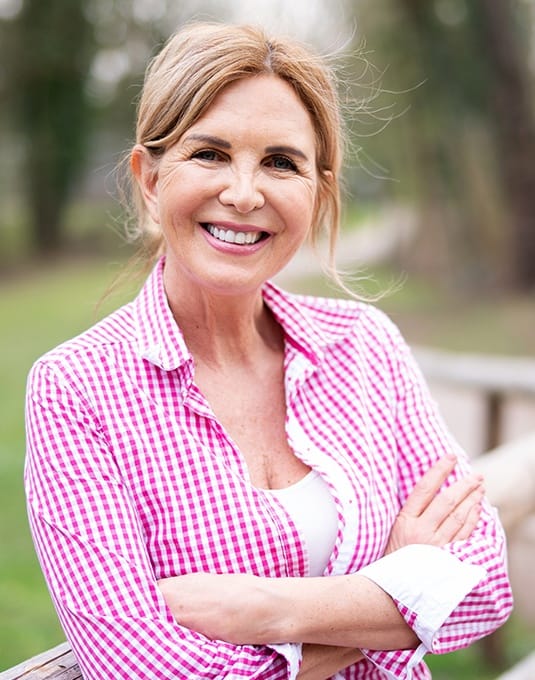 Why Choose Meadvin Dental for Dental Crowns & Bridges?
Partnered with Excellent Dental Lab
High Quality, Customized Materials
Modern Equipment and Techniques
What Is a Dental Crown?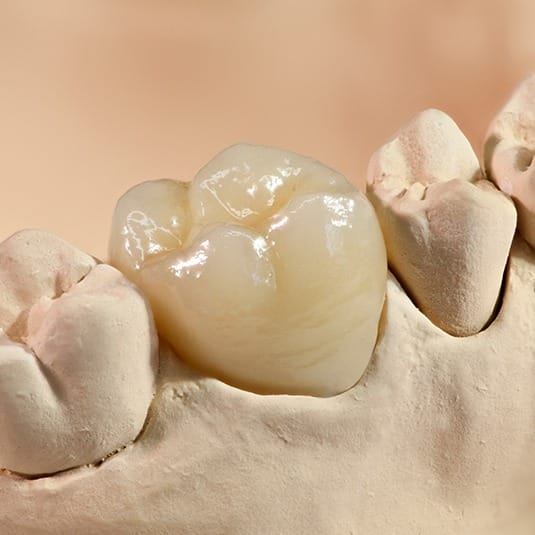 A dental crown is a common restoration that renews the form and function of a weak, broken, decayed, or otherwise damaged tooth. It is a tooth-shaped covering that is bonded securely on top of an affected tooth. A dental crown can be made from a number of materials, including all-ceramic, porcelain fused-to-metal, gold, or metal alloys. The one that is right for you depends on the location of the affected tooth, your budget, and your personal preference.
What Is a Dental Bridge?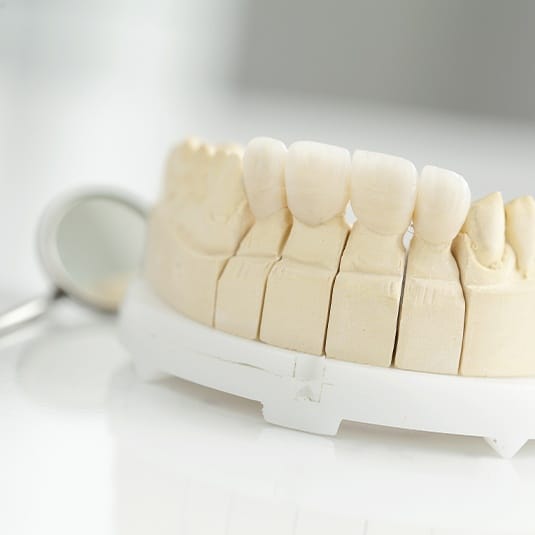 While a dental crown rescues a weak, worn, or decayed tooth, a traditional fixed dental bridge provides a sturdy replacement for one or more missing teeth. Two dental crowns are placed around the teeth surrounding the gap, and the prosthetic teeth ("pontics") fill in the gap between. A bridge is made from sturdy materials, usually porcelain fused-to-metal or all-ceramic. It is a good option for missing teeth because it prevents the surrounding ones from drifting out of place while also restoring your ability to eat, speak, and smile with confidence.
How Are Crowns and Bridges Placed?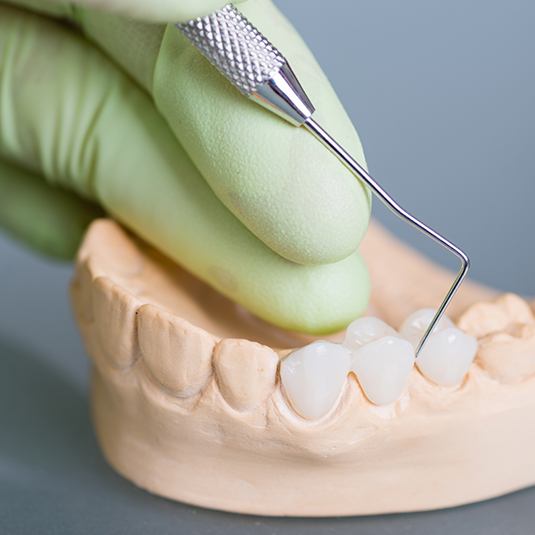 To place a crown or bridge, Dr. Meadvin will begin by putting together a treatment plan that is built just for you. She will consider your smile needs, your oral health goals, your budget, and other important factors to ensure that the end result is perfect.
First, a tooth that is receiving a crown will be reshaped to accommodate the new restoration. Tooth enamel is removed, and an impression of the area is created. This information is sent along with the treatment plan to our partner lab, where your restoration is created according to Dr. Meadvin's specifications. Once the bridge has been prepared, you return to our office for its final placement. The entire process usually takes from two to three weeks.
How Can I Take Care of My Crown or Bridge?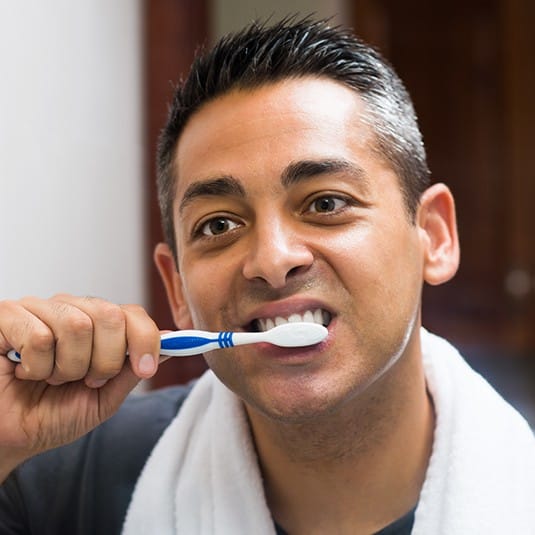 You can care for a crown or bridge with excellent oral hygiene practices and routine visits to your dentist. Continue to brush and floss your teeth regularly, making sure to concentrate on the area at the base of your crown or bridge to remove any plaque or bacteria buildup that has accumulated throughout the day. With proper care, your new restoration can last for years to come.
Schedule an Appointment Today!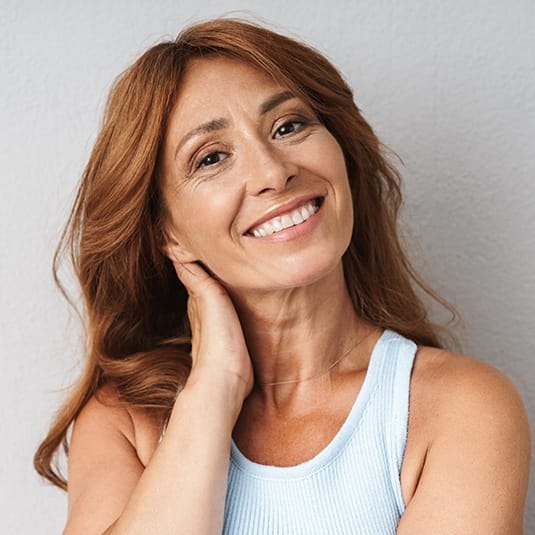 If you are missing teeth or have a severely decayed, aching, or damaged tooth, please do not wait to seek the restorative care you need. Dr. Meadvin is the restorative dentist patients in our area trust! She provides beautiful, sturdy bridges and dental crowns in Cherry Hill. You are invited to request an appointment today.