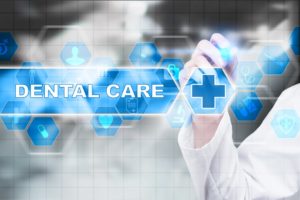 The end of the year is quickly approaching. As you focus on finding the perfect gifts and planning family dinners, you may be overlooking a valuable savings opportunity to keep your smile healthy. Your dental benefits are about to expire if you do not use them to visit your dentist in Cherry Hill. By seeing your dentist twice a year, you can enjoy comprehensive preventive coverage to keep your teeth and gums healthy to reduce your long-term costs for care.

Protect Your Smile
In addition to your brushing and flossing habits, the American Dental Association recommends you visit your dentist twice a year for a cleaning and checkup. Despite this advice, one-third of Americans did not schedule an appointment last year. The fear of an unexpected bill often causes people to delay getting the care they need. Since you have dental insurance, you have nothing to fear. By paying your monthly premiums, you have access to preventive coverage. This allows you to get the cleanings, checkups, and routine x-rays you need for little to no out-of-pocket expense.
Although you may think you do not need an appointment until after an issue develops, this is not true. It is estimated every $1 spent on preventive dentistry will save you $8 to $50 on restorative and emergency services. By visiting your dentist every 6 months, your oral health is monitored to detect areas of concern while they are still small. With quick intervention, it reduces the need for a costly treatment in the future, lowering your long-term dental expenses.
If your dentist finds an issue that requires a restorative treatment, you can quickly rehabilitate your dental health using your insurance. After paying your yearly deductible, your insurance will pay 50% to 80% of the treatment's cost.
Don't Lose Your Benefits
Most Americans do not use all their coverage. In fact, less than 3% meet or exceed their annual limit; therefore, you likely have several unused benefits remaining. Unfortunately, if you do not use them before the end of the year, you will lose them. They will not carry over for accumulation into the new year. You will not be reimbursed for your premiums or your deductible. As a result, you could end up losing money if you do not visit your dentist regularly.
Dentist Near Me for Affordable Care
To make the most of your insurance policy, they recommend you choose an in-network dentist. This means they have pre-negotiated rates with your insurance carrier to reduce the amount you will need to pay out-of-pocket. While it is often best to choose an in-network dentist, you still have the freedom to choose one that is not. You can still use your coverage to keep your smile healthy.
Do not wait until it is too late. Schedule an appointment with your dentist before you lose your benefits.
About Dr. Jodi B. Meadvin
Dr. Jodi B. Meadvin provides comprehensive dental care to help her patients achieve optimal oral health. She accepts many leading insurances to keep her services affordable. If you have remaining benefits, contact our office today to schedule an appointment.