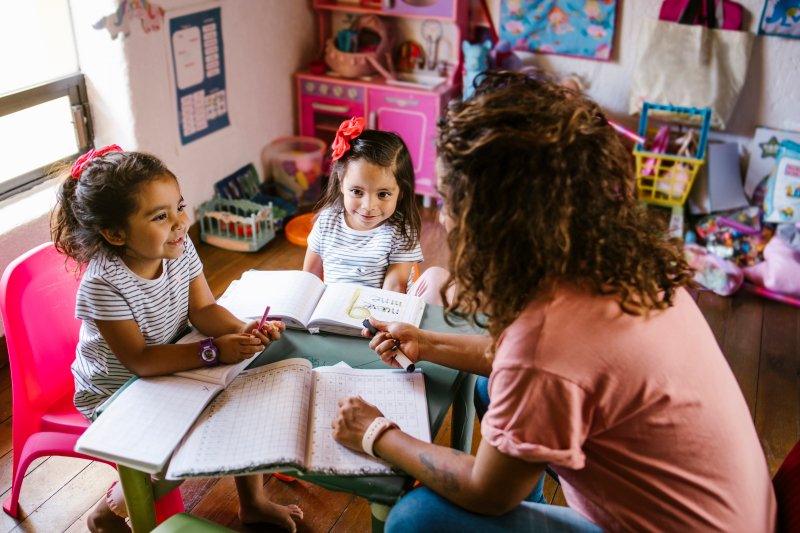 Many parents today are choosing to homeschool their little ones to ensure a positive and personal touch in their education. If this is something you're doing, then you'll want to do everything you can to help them effectively learn a wide variety of subjects. While topics like writing, math, and science are at the top of their lessons, you'll also want to teach them about the importance of oral health for kids. Read on to learn several ways to make this process simple and exciting so that you can set them up for a future with a strong and beautiful smile!
3 Fun Oral Health Experiments
For those who learn with their hands, you'll want to incorporate experiments and activities to best help them understand new topics. You might even remember doing certain exercises in your science class when you were a child. Here are a few that can help explain the importance of good oral health:
Plaque Growth – This simple activity demonstrates how sugar adds fuel to the development of plaque inside the mouth. To begin, you'll need to use two clear cups. Pour two teaspoons of yeast into both of them. Add a cup of lukewarm water (make sure it isn't hot!) into each cup. Add a tablespoon of sugar to one of the cups. Finally, stir both mixtures thoroughly and wait to see the reaction!
The Eggsperiment – This exciting exercise can show the impact that sugary beverages have on your little one's pearly whites. You'll simply require a can of soda (pick whatever flavor), two fresh eggs, white vinegar, fluoride mouthwash, and clear plastic cups. First, place each egg in a separate cup. Fill one of them with soda; the other one with fluoride mouthwash. Let these cups sit overnight. The following day, put each egg in fresh containers, each filled with white vinegar. Afterward, you can observe the vast difference between the two.
Decayed Apples – This experiment can demonstrate what occurs when teeth develop cavities. Make sure you have two fresh apples, two paper bags, a sharp pencil, and one sharp knife (be careful when handling it). Use the pencil to poke a hole in one of the apples. This will represent a break in the tooth enamel. Put each apple in a paper bag and wait a day. Take both apples out and cut them both in half. The pierced apple will look decayed while the control apple will appear normal.
5 Great Books About Teeth
You can also read certain children's books to help educate your little one about their smile and how to keep it clean and healthy. Some of the most popular picture books include:
Arthur's Tooth by Marc Brown
Berenstain Bears Visit the Dentist by Jan and Stain Berenstain
Just Going to the Dentist by Mercer Mayer
Bear's Loose Tooth by Karma Wilson and Jane Chapman
The Tooth Book by Dr. Seuss
Keep these few tips in mind when educating your child about the importance of keeping their teeth clean. You'll be able to teach and encourage them to maintain good oral health so that they can enjoy a beautiful smile in the long run!
About the Author
Dr. Jodi Meadvin studied at the University of Pennsylvania School of Medicine. She's also a member of several groups like the American Dental Association and SPEAR Education. She offers a wide variety of advanced and comprehensive services, including children's dentistry and dental checkups/cleanings. If you'd like to schedule an appointment for your child, visit her website or call 856-428-8822.