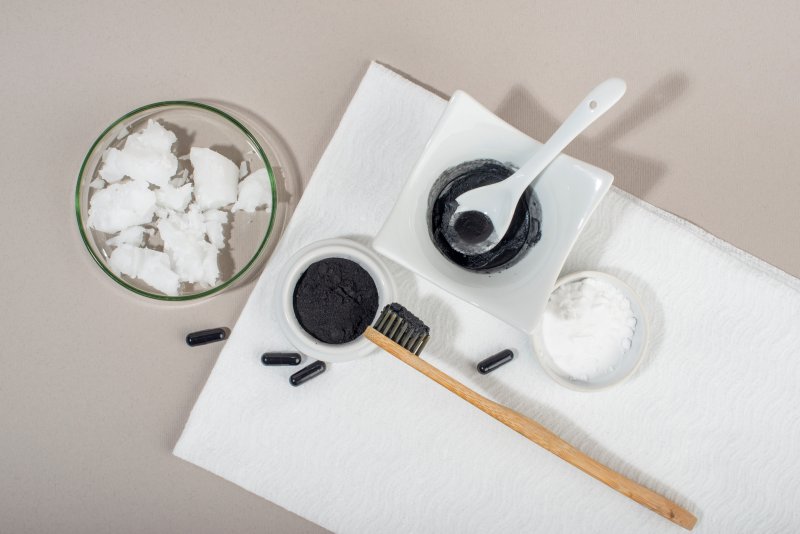 Everyone imagines having beautifully white teeth one day. However, while most common teeth brightening products appear promising, they can actually be more harmful in the long run. Read on to learn the dangers of several DIY whitening methods and why a professional treatment is always the best solution!
Popular DIY Teeth Whitening Trends
There's a growing number of DIY teeth whitening methods that are becoming trendy, but they aren't as healthy as you might think. One of them is the popular use of lemon juice to brighten your smile by breaking down stains. Lemon juice is incredibly acidic, and applying it right to your teeth can cause extreme enamel loss.
Another recent practice is to use activated charcoal in hopes that it absorbs stains and toxins from your smile. Though these benefits for your pearly whites might be debatable, charcoal is definitely an abrasive substance, meaning it will scratch away at stains and your enamel. This can lead to a permanently weakened set of teeth.
The Peroxide & Baking Soda Solution
Some people have taken to using a combination of hydrogen peroxide and baking soda to effectively bleach their teeth. While these chemicals are proven to remove stains, this doesn't make them safe to use directly on your teeth. There must be a balance between too much and too little chemicals to avoid damaging the enamel and soft tissues of the mouth while whitening the smile.
Professional Teeth Whitening
The most effective and safest method for brightening teeth is to visit your dentist. With their professional expertise and training, they can provide the medical-grade products for the radiant smile you're looking for. In addition, they may also provide you with at-home treatments so you can apply the product at your convenience. Their ultimate goal is to get you the bright smile you want while also ensuring your teeth remain healthy and safe from damage.
By consulting with your dentist and practicing proper dental hygiene, you can certainly whiten your teeth in a safe and efficient way. If you're still uncertain about which products you should or shouldn't try, feel free to schedule a dental visit today!
About the Author
Dr. Jodi B. Meadvin has provided high-quality and passionate dental services for over two decades. She completed her dental degree at the University of Pennsylvania School of Medicine, and pursues continuing education to remain up-to-date with the latest procedures and techniques. With a vast collection of dental treatments, she also offers professional teeth whitening to help you achieve your dream smile! If you want to know about the best teeth whitening treatments, visit her website or call 856-428-8822.