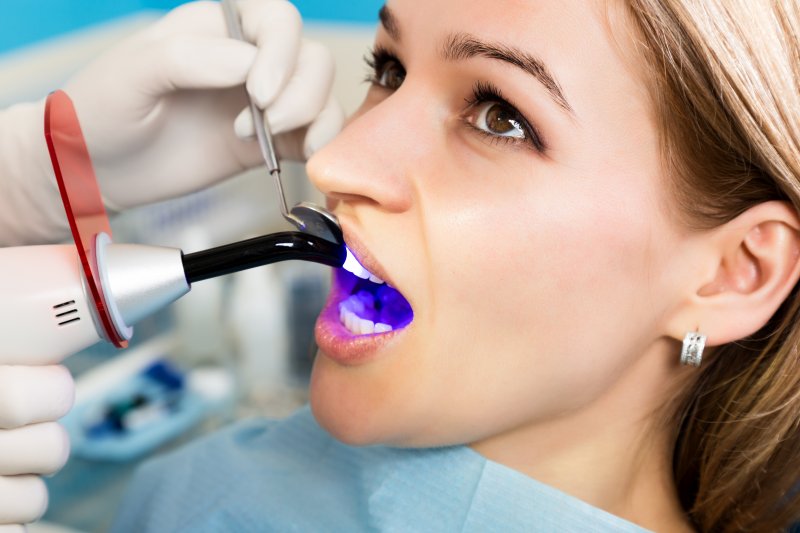 If you have flaws and imperfections in your teeth, you might be considering cosmetic dentistry. Fortunately, there's a simple, minimally-invasive solution that can enhance your smile in no time – cosmetic bonding! It's a cost-effective, versatile, and quick cosmetic dental treatment that can correct several common problems. Read along as we discuss what it is and a few issues it can address.
What is Cosmetic Bonding?
Even the tiniest flaw can have a significant impact on your self-esteem. Luckily, cosmetic bonding is a quick solution that can erase imperfections in as little as one hour. Your dentist will apply a composite resin to the flawed tooth, disguising any issues from view. The material can be color-matched and sculpted to perfection, making it blend seamlessly with your surrounding teeth. The results are so natural-looking, no one will even notice your treatment!
What Can Cosmetic Bonding Fix?
Cosmetic bonding can fix a wide range of mild and moderate issues, such as:
Chipped or Cracked Teeth
Do you have minor chips and cracks in your teeth? Your dentist can apply a composite resin to the area and smooth it out, restoring your tooth's natural appearance. Keep in mind that only small to medium chips can be corrected with cosmetic bonding. Anything larger may require veneers or crowns.
Gaps In Your Smile
If you have small but noticeable gaps between your teeth, your dentist can apply resin to the inside and sculpt it to any shape or size. They'll "close the gap" and create a flawless new smile!
Staining and Discoloration
As we get older, it's normal for teeth to become stained or discolored. That's just a part of life! If teeth whitening treatment can't successfully eliminate these stains, cosmetic bonding can do the trick. The composite resin can be sculpted to conceal severe discoloration, restoring a gorgeous white grin.
Tooth Decay
A long time ago, dentists would use metal materials to repair cavities. Luckily, with cosmetic bonding, your dentist can fill the parts of your tooth that have been eaten away by decay with a composite resin. You can simultaneously enjoy an aesthetically pleasing and healthy smile!
Tips for Taking Care of a Bonded Tooth
With proper dental care, cosmetic bonding can last many years before needing replacement. Here are a few tips for maintaining your results:
Avoid biting down on hard items (plastic, nutshells, ice)
Visit your dentist for routine cleanings and exams
Maintain good oral hygiene
Watch your consumption of dark-colored beverages to prevent staining (coffee, soda, red wine)
If you're ready to improve your smile with cosmetic bonding, contact your dentist to get started. In just one appointment, you can enjoy a beautiful, confident, and healthy smile!
About the Practice
Our team at Meadvin Dental goes above and beyond to provide comprehensive, high-quality, and personalized dental care to every patient that walks through our door. We use the latest technology and materials to exceed even the highest of expectations. Our cosmetic dentist has years of experience and advanced training, so you can count on them to help you achieve the perfect smile you deserve! If you're interested in cosmetic bonding, visit our website or call (856) 428-8822 to schedule a consultation.