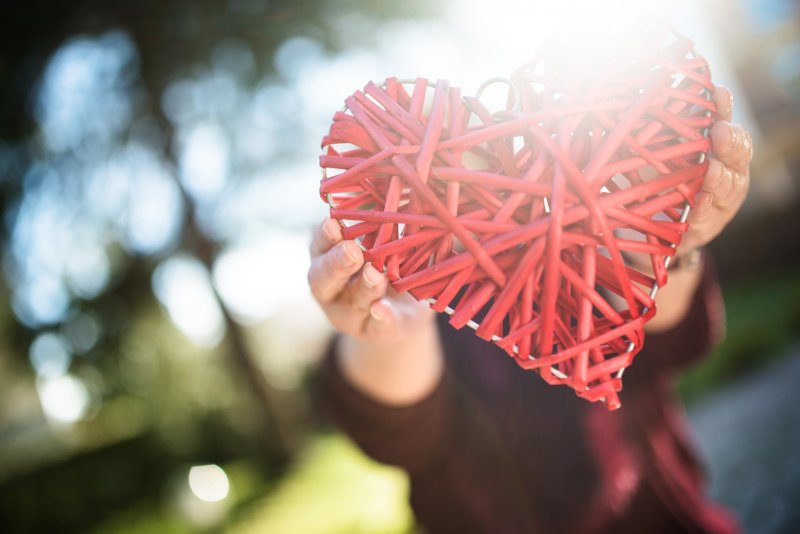 With heart disease being the number one killer in the United States, more people than ever are looking for ways to protect their heart health as they get older. In fact, it's become so common that February is known as American Heart Health Month! However, while many people are looking to exercise and diet to improve their long-term heart health, many also don't realize that oral health has more connections to heart health than what was previously known. To learn how they are connected, keep reading this post from a dentist!
How Gum Disease Affects Your Body
While more research needs to be done on whether or not oral disease and heart disease are directly connected, they share enough factors to cause concern amongst dentists and medical doctors alike. For example, it is theorized that they are connected by the spread of bacteria from the mouth to other areas of the body through the bloodstream. If oral bacteria reaches vulnerable areas like the heart, it can increase the amount of inflammation.
The Mayo Clinic notes that this phenomenon can increase the risk of cardiovascular conditions like endocarditis, which is an infection of the inner lining of the heart. Increased inflammation caused by oral bacteria has also been linked to other conditions like atherosclerosis and stroke, according to the American Heart Association.
Are You at Risk?
If you have chronic gum conditions like gingivitis or advanced periodontal disease, you actually have the highest risk for heart disease when it comes to poor oral health. This is especially the case if your condition is currently undiagnosed or not being managed by a dental professional.
For example, according to the PAROKRANK study, which compared the gum health of patients who did and did not have a history of heart attack, approximately 43% of heart attack patients had gum disease, while gum disease affected only 33% of healthy adults.
Even if you don't have noticeable gum disease symptoms (i.e. bleeding or tender gums, chronic bad breath, gum recession, plaque accumulation etc.), it's still essential that you perform regular oral hygiene. After all, gum disease in the earliest stages often causes no symptoms at all!
How You Can Protect Your Smile
The good news is that oral hygiene is relatively simple to perform and can prevent the majority of dental disease, potentially safeguarding your heart by extension. Take note of the following tips below and incorporate them into your daily routine (it's the perfect way to celebrate Heart Health Month!):
Brush at least twice a day for two minutes at a time using fluoridated toothpaste.
Floss at least once a day.
Visit a dentist once every six months for a detailed exam and comprehensive cleaning.
Maintain a diet low in sugars and starches (both of which can heavily contribute to plaque production).
Protecting your oral health is a great first step to also ensuring your heart stays healthy and happy for many years to come. To make your oral hygiene complete, schedule an appointment with a dentist today for your routine checkup!
About the Author
Dr. Jodi Meadvin has over two decades of experience in the dental field, yet she continues her education in order to keep her clinical skillset sharp. She also holds an Advanced Education in General Dentistry Program certificate from the University of Medicine and Dentistry of New Jersey. To schedule an appointment with her office, you can contact her through her website.