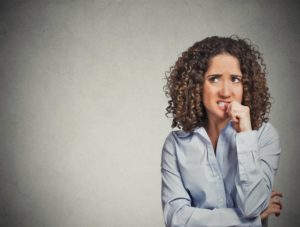 The best way to keep yourself and your loved ones healthy during the COVID-19 pandemic is to practice social distancing. However, spending weeks in quarantine may make you more prone to destructive oral health decisions. The last thing you need while staying at home is a toothache or cavity! Your Cherry Hill dentist explains five bad dental habits to avoid while in quarantine.
1.) Mindlessly Snacking All Day
You may be tempted to snack mindlessly or stress-eat sugary comfort foods if you're bored or anxious while staying at home. However, the more often you eat, the more fuel you provide for the cavity-causing bacteria in your mouth. Even healthy snacks like fruit can increase your risk of tooth decay if you snack on them constantly! Do your best to limit eating to mealtimes and drink plenty of water.
2.) Forgetting to Floss
Even if your daily schedule looks very different than it used to, don't forget to keep up a thorough dental routine. Flossing your teeth every day plays a key role in preventing a dangerous bacterial infection known as gum disease. In fact, spending extra time at home presents the perfect opportunity to brush up on your flossing technique.
3.) Brushing Your Teeth Too Hard
If you're brushing your teeth with too much force, you may be doing more harm than good. Over-aggressive brushing scratches away your enamel, which leads to weakened, sensitive, and cavity-prone teeth. To remind yourself not to use too much force, try holding your toothbrush with your fingertips.
4.) Biting Your Fingernails
Do you bite your fingernails when you're worried or bored? Chewing on hard objects like pen caps, ice, or fingernails wears down your teeth and introduces more bacteria into your mouth. You could quickly crack a tooth or develop an oral infection. Instead, satiate your need to chew with a piece of sugarless gum.
5.) Grinding Your Teeth in Your Sleep
Bruxism is a condition where you grind your teeth in your sleep. It's often brought on by stress, and it can be difficult to identify since it primarily occurs while you're asleep. Signs of bruxism include constant headaches, jaw soreness, and tooth sensitivity. Once stay at home orders have been lifted, you should see your dentist for a custom nightguard to protect your teeth and jaw. Until then, try placing a warm compress on your jaw before bed and practicing stress management tips from the CDC.
COVID-19 has changed many aspects of our daily lives. However, if you can avoid these five bad oral health habits, you can look forward to leaving quarantine with a happy, healthy smile!
About the Author
Dr. Jodi B. Meadvin and her talented team have always been committed to the health and safety of the smiles of Cherry Hill, NJ. Typically, they like to demonstrate this will a wide variety of dental services for the whole family in a warm, welcoming environment. In these unusual times, they have shifted their focus to keeping their patients as safe as possible during the COVID-19 pandemic. If you need to come in for urgent dental care, they have established numerous extra infection control precautions to ensure you are walking into a clean, germ-free practice. To learn more, feel free to contact her via her website or at (856) 428-8822.