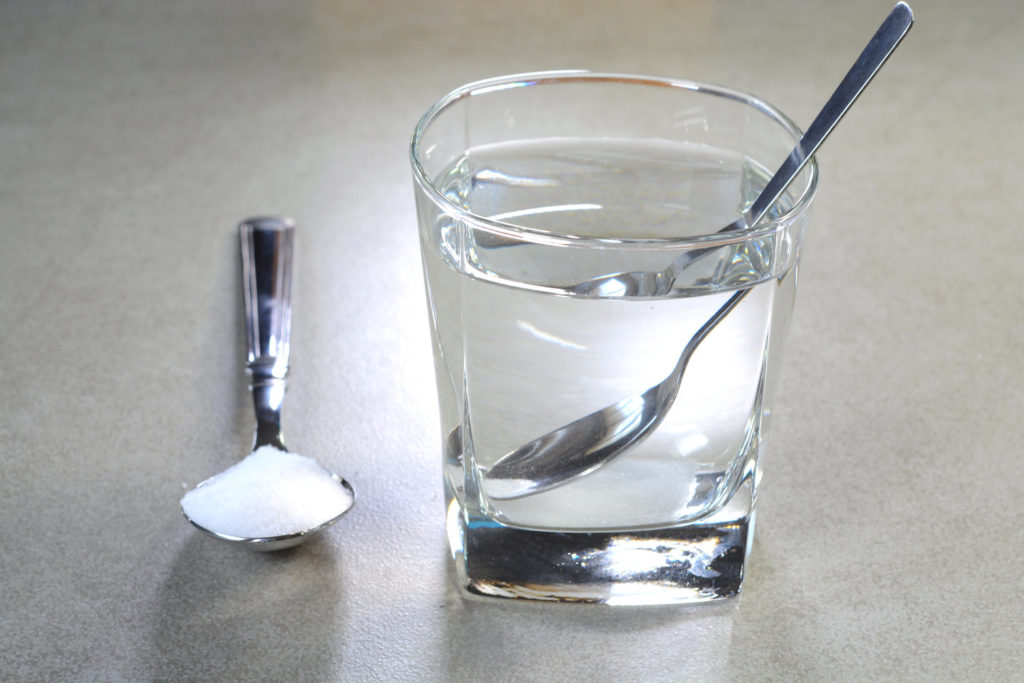 When you have a severe toothache, the first thing you should do is reach out to your emergency dentist for an appointment. But after you call them, what should you do? Your toothache is still going to cause pain while you're waiting for care, so you need something to make it feel better. It turns out that you should make a trip to your kitchen because there are numerous household items that can help you there. Read on to find out what items you should be reaching for when you're dealing with a painful toothache.
1. Salt
Table salt is good for more than seasoning your favorite dish. It can actually function as a natural anti-inflammatory and antibacterial agent in your mouth. To use it, dissolve one teaspoon in a cup of warm water and rinse the solution in your mouth for 30 seconds.
2. Ice
Take a few ice cubes and wrap them in cloth or a thin sheet of plastic. Then, apply them near the painful area. The cold temperature will dull the pain signals your tooth is sending out.
3. Peppermint
Peppermint can be used as a numbing agent. If you have peppermint tea bags, let them cool after preparing a cup of tea and apply them around the affected area. The same effect can also be achieved with peppermint leaves. Boil one teaspoon of peppermint leaves in a cup of water for 20 minutes and rinse with them once cool.
4. Ginger and Cayenne
Spices usually leave a lingering pain in your mouth, but in this case, they can actually take it away. Cayenne has a compound in it called capsaicin, and it has the ability to prevent pain signals from being received by your brain. Combine equal amounts of cayenne and ginger powder in water. Take the resulting paste and use it to cover the surface of a small cotton ball. Place the ball directly on the painful tooth and leave it there until you feel the pain dull or can no longer handle the spice in your mouth.
5. Clove Oil
Clove oil contains eugenol, which has been demonstrated to reduce pain and inflammation. Try placing a few drops on a cotton ball and applying it directly to the injured tooth. Be sure to try and avoid spilling any excess on the surrounding gum tissue, as this can actually make your pain worse.
6. Vanilla Extract
Vanilla is good for both a sweet tooth and a tooth in pain. Alcohol is present in the extract, which gives the substance pain relieving properties. All you need to do is place a few drops on your finger and place them on the affected area.
7. Hydrogen Peroxide
While not everyone keeps it in their kitchen, hydrogen peroxide is still a household item that you can use to ease the pain of a toothache. However, before it can be used, it needs to be diluted. Using 3% hydrogen peroxide, create a solution that is equal parts water and hydrogen peroxide. Rinse your mouth with it for 30 seconds. Do not swallow any of the solution.
You don't need to let the pain of a toothache overwhelm you. While you're waiting for care from your emergency dentist, you can make the problem easier to handle by using any one of these simple home remedies.
About the Author
Dr. Jodi Meadvin went to dental school at the University of Pennsylvania School of Dental Medicine. She is currently a member of the American Academy of Endodontics and the New Jersey Dental Association. Dr. Meadvin understands that emergencies can happen and is prepared to treat cases with speed and compassion. If you think you need emergency dental care, you can reach her at her website or at 856-428-8822.