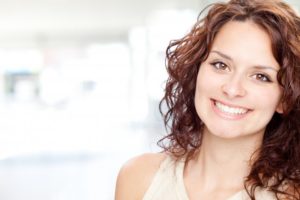 If you have cosmetic flaws in your smile, then one of the easier ways to make improvements is with porcelain veneers in Cherry Hill. They leave you with more confidence and allow you to make the type of impression that you'd like when you meet new people. To enjoy the maximum longevity from your veneers, though, learn about some of the best practices to maintain them as you continue reading.
Porcelain Veneers Explained
Porcelain veneers are custom-designed thin shells that fit over your existing teeth in the smile zone and leave you with a rejuvenated appearance. The two-visit process involves your dentist removing a thin layer of enamel to make room for your new applications. Then bite impressions and measurements are taken that are sent to a trusted lab that will fabricate your finished veneers. In the meantime, you'll be fitted with a temporary set.
After your permanent veneers are ready, you'll return to your dentist to have them placed, and you'll leave the office with a beautifully remade smile.
How to Care for Your New Veneers
The last thing you want to do is risk damaging your new smile, so here are some best practices to keep in mind:
Say 'No' to Hard Foods – Limit your consumption of hard foods like nuts and certain candies. They could cause your veneers to dislodge.
Avoid Stains – Limit the amount of foods and drinks you consume that contain the staining agent, tannin – like tomato sauce, berries wine and tea. While your veneers are resistant to staining, your other teeth aren't. Thus, you could end up with contrasts in your smile.
Teeth Aren't Tools – Avoid eating ice, biting your nails or using your teeth as tools to open packages. Not only can such actions cause your veneers to dislodge but can also lead to a dental emergency.
Why Oral Hygiene Matters
Although your porcelain veneers are resistant to decay, your oral hygiene is still important. That's because your veneers fit over your natural teeth, which emerge from your gums. The health of these two parts of your oral cavity depend on how well you clean them. Thus, it's important to continue brushing and flossing your teeth at least two times a day like you normally would.
These efforts, along with visiting your cosmetic dentist in Cherry Hill every six months for cleanings and examinations, will ensure that your beautiful new smile lasts for years to come. To get the ball rolling, reach out to schedule a consultation today.
About the Author
Dr. Jodi Meadvin earned her Doctor of Dental Medicine degree from the University of Pennsylvania School of Dental Medicine. Since then, she's maintained her fire and passion for dentistry, which is why she takes continuing education courses and maintains membership in several professional organizations like the New Jersey Dental Association and the Spear Education Study Group. Dr. Meadvin remakes smiles with porcelain veneers at Meadvin Dental, and she can be reached for more information through her website.