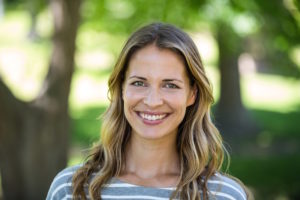 Oral health is in the news this year. The American Dental Association recently published a new prospective cohort study that identifies periodontal (gum) disease as a risk factor for cancer in postmenopausal women. Your Cherry Hill dentist knows that's troubling news for public health, as it is estimated that almost half of people living in the United States have gum disease to some extent.
We already know that gum disease is associated with uncontrolled diabetes, and it is also a risk factor for cardiovascular disease and other serious health conditions among patients of all ages. This new study adds to the growing pile of evidence that periodontal health is inextricably linked to systemic well-being. Keep reading to learn what it means for older women, specifically.
Gum Disease: An Overview
Gum disease is the chronic inflammation of periodontal (gum) tissue caused by bacterial biofilm that lives on and around the teeth. It is most often the result of insufficient oral hygiene practices. Older age is another common risk factor.
Some of the warning signs of gum disease include:
Bleeding gums

Red, swollen, tender gums

Persistent bad breath

Bad taste in the mouth

Receding gums

Loose/shifting teeth
Left untreated, gum disease eats away at the bone and periodontal tissue that supports teeth. Tooth loss is common in the most advanced stages.
About the Study
Participants included 65,869 women of the Women's Health Initiative Observational Study who had completed a survey on gum disease. 5 years into the study, they were asked if a dentist or hygienist had told them they had periodontal or gum disease.
After 8 years, 7,149 cancers were reported in the 65,869 women. The women who reported periodontal disease were at a 13.3% risk of cancer diagnosis compared to women who did not report periodontal disease (an 11.1% risk). Women who had periodontal disease were more likely to smoke or use tobacco, and rates of family history of cancer were similar among both groups.
An analysis of this study was published by the American Dental Association's "Science In the News."
What It Means for You
This research provides evidence to suggest that women who have periodontal disease are at a higher risk of later developing cancer. For you, that means monitoring your oral health is vitally important with age.
To make sure your gums stay healthy for the long haul, remember to…
Brush your teeth for two minutes, after each meal or at least twice a day

Floss teeth daily

Maintain a balanced, nutritious diet

Do not smoke or use tobacco

Visit your dentist every six months or as recommended for routine preventive care
When was your last visit to the dentist? No matter your age, you are overdue for an appointment if it's been more than six months. Schedule a visit with your dentist in Cherry Hill today — your overall health depends on healthy gums!
About the Author
Dr. Jodi B. Meadvin is a trusted provider of comprehensive dentistry for Cherry Hill patients of all ages. To learn more about her preventive, restorative, and cosmetic services or to schedule an appointment for you or a loved one, please do not hesitate to contact the office at 856-428-8822.