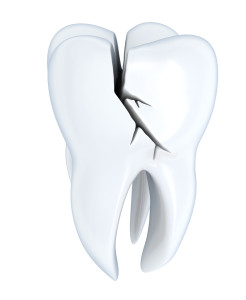 If you have a damaged tooth—whether it's an emergency or dental decay—you know that you need a solution and fast. Two great options that Meadvin Dental offers is dental crowns in Cherry Hill as well as tooth-colored fillings. Depending on the severity of your dental situation, Dr. Jodi B. Meadvin can help you decide which dental restoration is the best for you and your lifestyle. Let's take a look at what each restoration can accomplish to help you better understand which may be the better option for you.
Dental Crowns vs. Fillings
When Crowns Are the Best Choice
Dental crowns are best suited for severely damaged and weakened teeth, though they can be used for minor damage as well. If there is extensive damage, your dentist in Cherry Hill will most likely recommend a dental crown rather than a filling. Our traditional dental crowns are caps that cover decayed or cracked teeth. They protect the tooth from experiencing any further damage, sensitivity, or unpleasant sensations when you try to eat or speak. When it comes to durability, you can depend on dental crowns. When comparing dental crowns and fillings, remember dental crowns are:
For severely damaged or decayed teeth.
Typically more expensive.
Completed in 2 dental visits.
Requiring impressions.
When Fillings Are the Best Choice
Dental fillings are meant for teeth that have minor decay or damage. If you're experiencing discomfort from a small cavity or chip in your tooth, Dr. Meadvin will probably recommend getting a tooth-colored filling. During the dental procedure, a dental hygienist will drill to remove any decayed areas of the tooth and remove any remaining dental debris. To complete the procedure, we will fill the hole in your tooth or damage with tooth-colored composite resin. Unlike crowns, tooth colored fillings only take one visit to complete. And because the process is not as extensive, the cost of getting a filling is significantly less than the cost of a dental crown. Remember fillings:
Are perfect for minor tooth damage or decay.
Are more affordable.
Can be completed in 1 dental visit.
Do not require impressions.
Discovering Which is Just Right for You
The best way to get a better understanding on which dental restoration may be best for you is to visit your Cherry Hill dentist. By calling us to schedule a consultation, you'll give Dr. Meadvin the opportunity to really evaluate the dental situation you're having. We can use our advanced digital x-rays to get a better look at what may be causing the dental problem and create a custom treatment plan to address it. If you're ready to relieve your dental pain, contact our office.