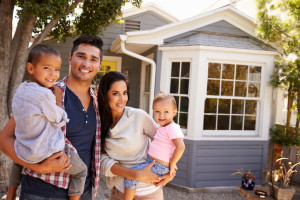 When you're looking for the right dental provider, you want to work with someone who's experienced, yet also uses the latest technology. You want someone who can build rapport with the entire family, especially if you have children. You also want comprehensive care so you can have most of your procedures taken care of in one place, which saves you time and stress. The good news is that your Cherry Hill dentist, Dr. Jodi Meadvin is accepting new patients, and she can meet your needs! Here's what you can expect when you choose to work with Dr. Meadvin.
Family Preventive Care
Meadvin Dental welcomes patients of all ages, and we consider it an honor to build a relationship with your child. We know that first dental visits set the stage for excellent appointments in the future, and we want to make your child's experience great! We also offer additional services for children such as dental sealants or fluoride treatments that we may recommend to build and strengthen their teeth, as they get older.
Adults will find a full range of preventive services such as professional cleanings, thorough checkups, and treatment for bruxism (clenching and grinding) or TMJ. Our goal is to help you achieve and maintain optimum oral health for a lifetime, and preventive care is truly the best way we can help you do this.
Advanced Technology
You'll find that Meadvin Dental is equipped with the latest technology designed to help you feel more comfortable and provide more proficient treatment for you. For example, our dental laser allows us to perform a number of treatment procedures more efficiently and effectively such as periodontal therapy, whitening, TMJ therapy, and more. We're committed to your comfort and providing an exceptional experience every time you visit, so you'll always notice equipment being added to our office.
Cosmetic Services
If you'd like to enhance your smile, or make changes to the appearance of your teeth, Dr. Meadvin offers different options for cosmetic procedures that can deliver the smile you've always dreamed of. Whether you'd just like to brighten your teeth with whitening, or you need a complete makeover, we're well equipped to help you meet your goals for your smile. Dr. Meadvin can even use software called Virtual Smile Design to help you envision exactly what your smile will look like when it's completed.
If you're ready to experience dentistry like you never have before, it's time to give your dentist in Cherry Hill a call and schedule your next appointment today!