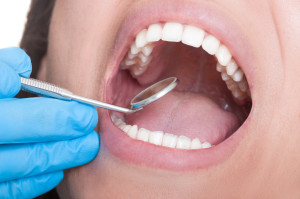 Thomas Fuller, an English physician from the mid-1600's and early 1700's once said, "He who cures a disease may be the skillfullest, but he who prevents it is the safest physician." Your Cherry Hill dentist at Meadvin Dental, Dr. Jodi B. Meadvin, applies this adage to her dental practices every day. Prevention is a solid foundation to maintaining excellent oral health and avoiding major dental problems in the future. Our dental office is here to help keep your teeth and gums healthy from the beginning, not just help you when you're facing a dental emergency.
Why are regular dental appointments necessary?
Regular dental visits do more than keeping your teeth bright and shiny. Visiting your dentist promotes good health both for your mouth and your whole body. Research has shown that getting your teeth professionally cleaned may reduce the risk of heart attacks and strokes.
Not only that, but your dentist will check your head, neck, and surrounding areas around your mouth for any sings of health issues. If there are any signs of a problem, your dentist in Cherry Hill can develop the best treatment plan to get your health back on track. Catching health problems early on significantly increases your chances for retention and recovery.
What can I expect during a routine dental appointment?
Meadvin Dental takes pride in offering dental services that are as unique as our patients. Visiting your dentist twice a year is an essential part of maintaining good dental health, just as important as brushing and flossing every day. During these checkups and cleanings, we're able to help patients prevent health issues, diagnose and treat any concerns you may have, and answer questions about your health. You can expect these four phases of a routine dental appointment.
1.      A complete diagnostic.
We use state-of-the-art digital x-rays and intraoral photography to get the best look at your smile—inside and out. We're able to share the internal and external structures of each patient's mouth with a chairside monitor, making it easier to communicate with patients and create a custom treatment plan.
2.      Visual examinations.
Our dentists can recognize dental health problems earlier on than someone with an untrained eye. Dr. Meadvin carefully examines each patient's smile for signs of tooth decay, gum disease, teeth grinding, and oral cancer.
3.      Professional cleanings.
This part of your dental appointment is important because your dentist will remove the plaque and tartar from the most intricate places in your mouth. This significantly reduces your risk for oral and general health problems. We finish off your cleaning with gently polishing and rinsing your teeth and gums.
4.      Custom treatment planning.
Each patient consults with Dr. Meadvin to review their dental appointment. Dr. Meadvin will discuss any findings she may have noticed and develop a dental treatment plan personalized for each patient. Each dental plan is created to fit your smile goals, needs, and budget.
When's the last time you visited your dentist?
You can be confident about your dental care from Meadvin Dental. We practice in a modern, state-of-the-art facility that's fit to serve any patient's dental needs. We have a dedicated team of experts who offer care for patients of all ages and emphasize the importance of regular dental visits. Our dental team understands that preventive care lays the foundation for a healthy, long-lasting smile. Contact our office today to schedule an appointment for you and your family members.