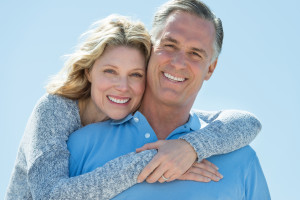 Finding the dentist that's right for your family is not simply a matter of choosing the one that's closest to your work or home—although a convenient location is certainly a consideration. There are other important factors, such as services provided and whether or not the dentist accepts dental insurance. With that said, Dr. Meadvin is a Cherry Hill Delta Dental dentist. So, if you've been searching for a dentist who offers a range of services and accept Delta Dental benefits plans, your search has happily ended at Meadvin Dental.
Comprehensive Dental Care in Cherry Hill
When you select a dentist, you want to know that the practice is your dental home—the place you and your family can go for all of your oral and dental health needs. That' exactly the kind of practice Dr. Meadvin and her team of dental hygienists and dental assistants offer. Whether you need a preventive dental checkup, a basic filling or a more complex procedure such as dental implants or a root canal, we can fill the bill.
Preventive Dentistry for a Healthy Smile
The foundation of your oral health rests on prevention. In fact, dentistry is designed to be preventive. That's why the American Dental Association advocates two dental checkups every year. With this regularity, Cherry Hill dentist Dr. Meadvin can closely monitor the condition of your teeth and gums. From appointment to appointment, we track any changes in your oral health as a means of stopping problems before they get out of hand.
Of course, a dental checkup is also the time for you to enjoy a thorough dental cleaning. One of our dental hygienists cleans to remove surface stains to brighten your teeth. Plaque and bits of hard tartar are also chipped away to help you avoid the development of tooth decay or gum disease.
Restorative and Cosmetic Dentistry for a Beautiful Smile
Depending on what we discover during one of your checkups, Dr. Meadvin may recommend any number of restorative treatments to rebuild damaged teeth or replace missing teeth. From tooth-colored fillings and dental crowns to dental implants and crown and bridge, we have the treatment that's necessary to make sure you have a smile that lasts a lifetime.
And while cosmetic dentistry is not typically a covered service on Delta Dental benefits plans, the investment is often worthwhile. Treatments such as teeth whitening and porcelain veneers can go a long way toward not only enhancing your smile, but boosting your confidence, too.
Contact Our Office Today
To schedule an appointment with Cherry Hill Delta Dental dentist Dr. Meadvin, call our office. Our front office will also be glad to answer any questions you might have about your plan.