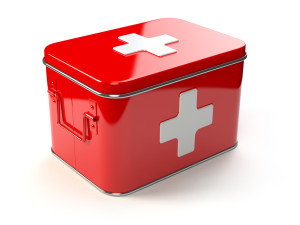 You decided 2017 was finally the year you'd take back your health, so, you started playing soccer again. Everything was going well – your skills from college were coming back, you were scoring goals, and losing weight, too. In the playoffs, you got an unexpected surprise – a rogue soccer ball banged you in the mouth and knocked out one of your teeth. Luckily for you, your emergency dentist in Cherry Hill, NJ is located close to the arena. Dr. Jodi Meadvin was able to save your tooth and restore your smile. In this post, she gives patients insight into dental emergencies, and teaches them the first aid tips to follow to keep your teeth healthy.
What Emergency Services Do You Provide?
At our practice, we have the experience you need to treat practically any dental emergency you might face. If you encounter any of the common, urgent oral health situations below, reach out to us right away at (856) 281-3437.
Knocked Out Tooth – If this happens to you, stay calm. Pick the tooth up by the crown (the part you chew with) and gently rinse it off with water – be careful not to touch the root or attached tissue. Try to put the tooth back in its proper spot. If you're unable to do this, store the tooth in a glass of milk and call us immediately.
Broken Tooth – Save any parts of your tooth that break. Rinse out your mouth with warm salt water and apply a cold compress on the outside of the mouth. Reach out to us so we can see you as soon as possible.
Toothache – Although toothaches are common, they can be deadly. You're most likely dealing with an oral infection that should not be taken lightly. Brush and floss the area gently but thoroughly – making sure to remove anything lodged in the teeth. If the pain still persists, contact us right away.
Jaw Injury – If you fall, are in a car accident, or are even in an altercation, use a cold compress gently on the area and call our office as soon as you can. Many ER doctors can miss the diagnosis of a broken jaw if you head to the hospital after an injury or accident, so don't hesitate to get a second opinion from us.
Tissue Injury – Cuts and tissue injuries to the mouth can cause bleeding. Rinse your mouth out with warm salt water, and apply a moistened piece of gauze (using the salt water) or a wet tea bag. If the bleeding doesn't stop in 10-20 minutes, go immediately to the Emergency Room at the nearest hospital.
Why Meadvin Dental Care For Dental Emergencies?
Although we prefer to see our patients under happier circumstances, when accidents happen, you want a dentist you can trust. With years of experience and her compassionate chairside manner, Dr. Jodi Meadvin will restore your smile, protect your overall health, and keep you pain free.
Get to know your Cherry Hill emergency dentist before an urgent situation occurs – and schedule your appointment today, since preventive care is the best way to keep an emergency from happening.